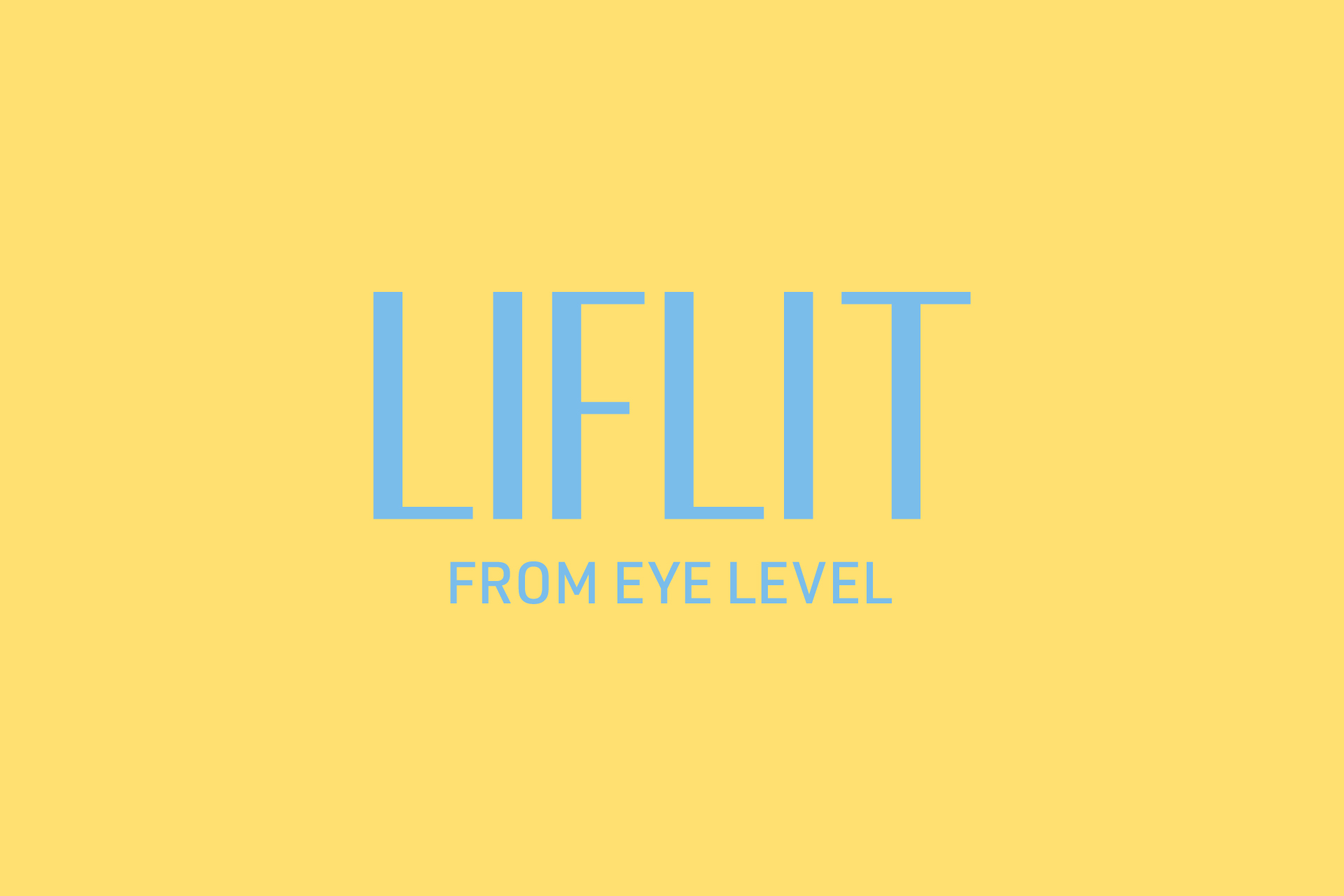 From eye level, LIFLIT Brand Experience Design Project.

LIFLIT is a new food brand for senior dogs developed by the parent company Wild Jelly. The new brand development project, which took place from May to September 2022, was planned to enhance leadership as a life care brand for both pet owners and dogs beyond a simple food brand and to lead the evolved form of pet culture that encompasses the entire life cycle of pets. Thus, we established the brand philosophy, developed the name, and designed the overall experience.
As the domestic pet market enters its maturity phase, the lifespan of pets has increased. Now, pet owners are concerned about "survival" and "life satisfaction" in the era of pet humanization. Thus, all pet owners who once found joy and happiness in their pets now face the reality of aging and wonder how they can coexist happily with their pets for as long as possible.
LIFLIT started with the meaning of "Little Life," signifying the life of small things. Raising senior pets is a noble commitment of pet owners to share all their time from the beginning to the end.
WW - Worth it and Worthy
Creative Director / Brand Strategist
: Bohyun June Kook

BE BASED ON BRAND
Creative Director / BX Designer
: Kahyun Kim
Brand Identity
Design Application
From eye level
"
As we cannot communicate freely with our pets, LIFLIT is a brand that reflects the hearts of pet owners
who want to give better things while looking into the eyes of precious beings they want to observe more closely.
From eye level, the brand starts all activities from the height of my pet's eyes,
aiming for a companion that looks at the same place at the same height during both good and bad times.
LOGOTYPE / COLOR PALETTE / TYPEFACE