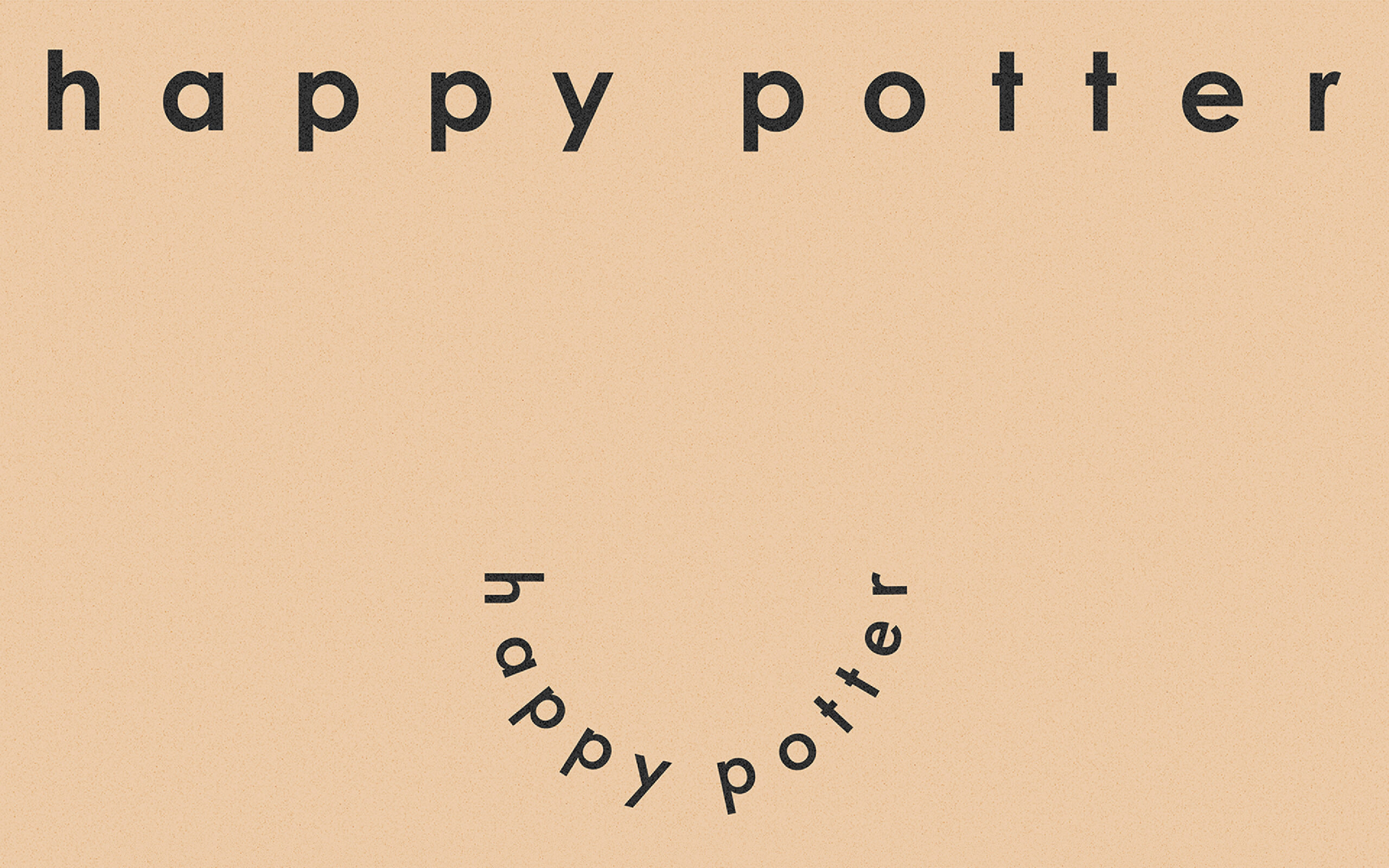 pottery work shop, happy potter Brand Renewal Project.

happy potter is a small pottery workshop located in Seoul, Korea. The interior of the workshop is a warm-feeling workshop made up of wood and soil.

The logo represents the shape of pottery and also has a smile that symbolizes happiness. The process of spinning a spinning wheel, touching the soil, refining the shape, and waiting for a long time to bake the pottery. during this process, we can only focus on this process, can have small happiness in our daily lives.The key visual, this rotational typography, means a cycle of happiness. it represents the process of making pottery is a process of becoming happy. Each different type of pottery means different happiness.every potter can find their own happiness.
BE BASED ON BRAND
BX Design / Art Director
: Kahyun Kim
Brand Identity
Design Application