The logo type of vlaho is designed using lowercase serif fonts,
which express a sense of luxurious and refined.
The accent of the diamond-shaped 'á' means to make your lifestyle more shine.
As a natural/natural-inspired scent
It is a brand that delivers pleasant energy to consumers and also gives them good luck.
This Key's emblem is a symbol of good luck, created by the letter combination of vlaho.
to make your life sparkle & shine, Open this lock with your good luck key.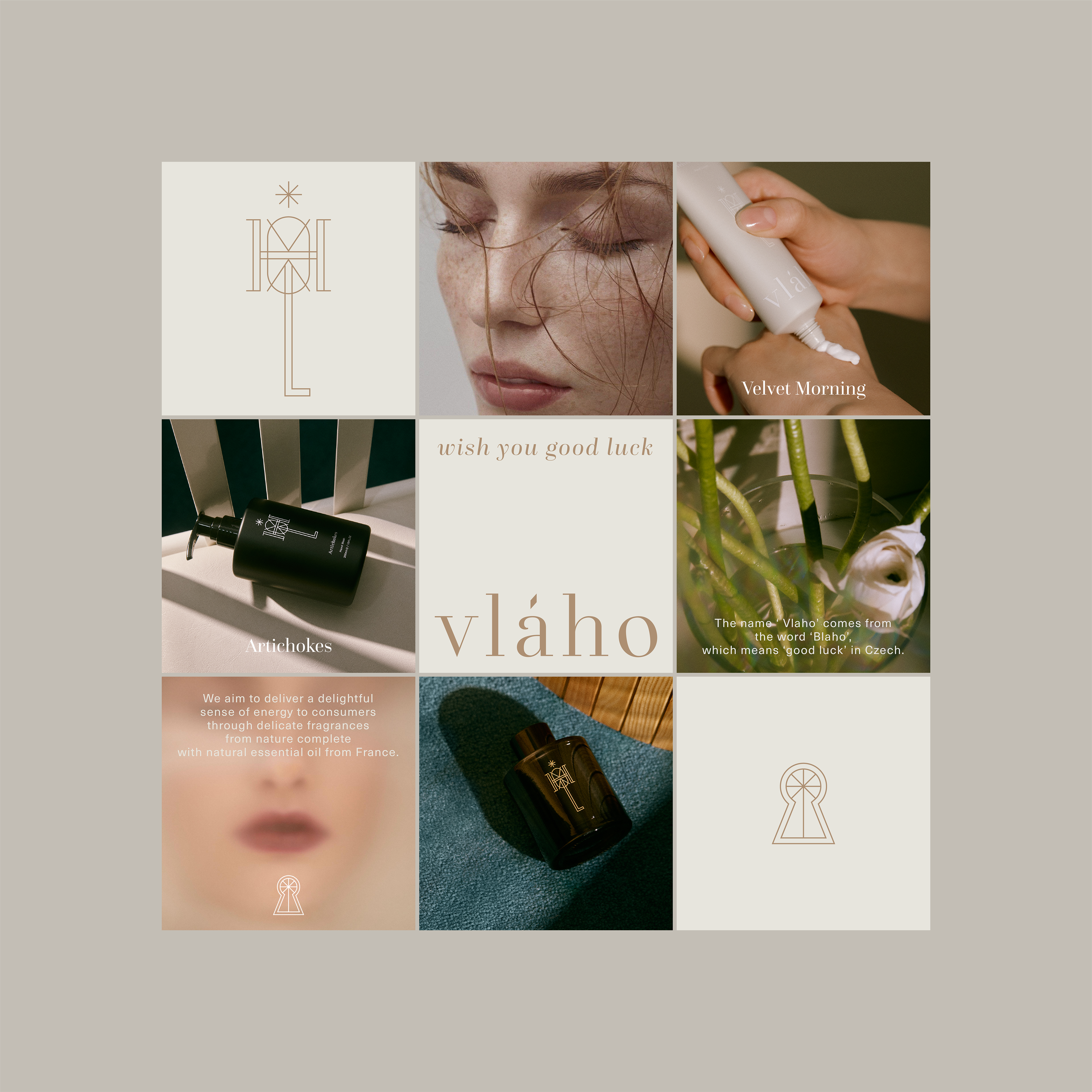 Founder / Creative Direction 
© vlaho. All Rights Reserved.