Andaz hotel Gangnam is the Luxury Lifestyle Hotel Bridging Modern Living
and Senses Of Local Culture
In The Heart Of Gangnam. A'tZ is the Lounge in Andaz hotel Gangnam that can be enjoyed in the vibrant Art filled atmosphere throughout the day.​​​​​​​
A'tZ is not just a place to stay but to feel and experience.
A new concept lifestyle hotel Andaz Gangnam that satisfies the customers' five senses.
The Lounge where the customer experience first in hotel.
At every interface between customers and hotel,
A'tZ offers a wide range of customer experiences including art, music
fragrance, food and drinks.
We developed our own pattern by using the external / internal grid of
Andaz Hotel is designated in different colors depending on the location.
Andaz Hotel Gangnam also has four designated sub-colors.
we used black and white as a main color,
used yellow, pink, teal green and purple as a sub-color.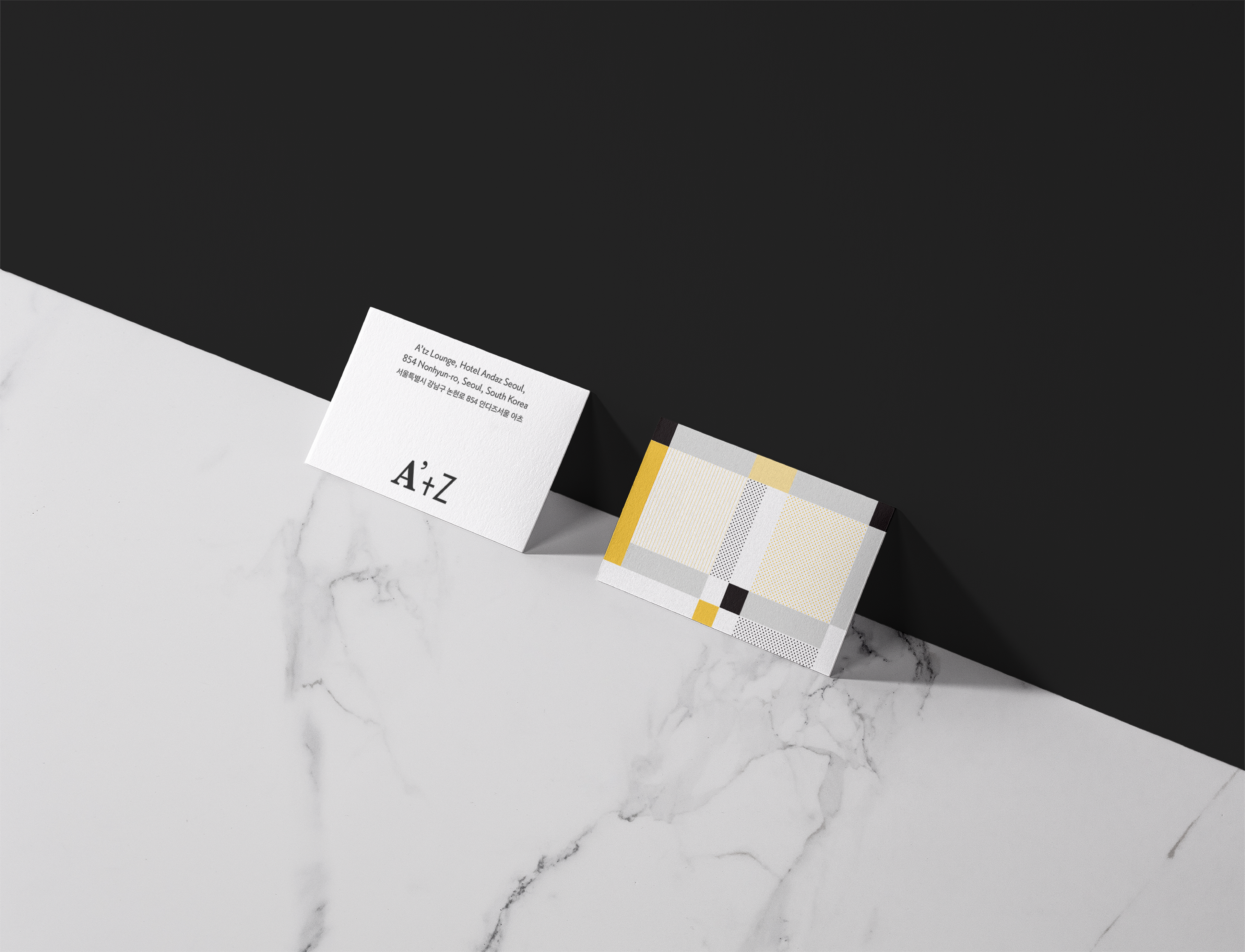 Founder / Creative Direction 
© Andaz Hotel Gangnam A'TZ  All Rights Reserved.